With the stiff competition in the healthcare sector, it only makes sense to implement medical digital marketing.  In this article you will find the best strategies that can give you the best results. 
Traditional marketing has taken a backseat while a new form of advertising flourishes. Digital marketing has become the new marketing norm today, and if you're still not involved in this, then your medical practice is missing out on a lot of things.
For medical professionals who don't have extensive marketing knowledge, it would be ideal to familiarize yourself with this topic to strengthen your online presence. Otherwise, consult with a medical digital marketing company to guide you in reaching your objectives.
For starters, you need to understand the role of marketing in the medical industry.
What is Medical Digital Marketing?
Essentially, medical digital marketing refers to the promotion of your services to potential patients through online platforms. It utilizes different tools and techniques to establish a relationship with target patients, such as social media, blogs, email, and pay-per-click advertisements. These aim to expand the reach of your company in the online world.
Importance of Marketing Online for Medical Websites
Over the past years, healthcare consumers have been searching on the web for convenience and easy communication. According to a study conducted by Pew Research Center, a significant number of patients use search engines to find healthcare information and providers.
To appeal to these consumers, you need to adopt digital marketing for medical practices. This will bring you the following benefits:
Improve Patient Retention
You need to provide your patients with what they are looking for. By creating a portal for your business, posting relevant health-related content on your website, and utilizing other digital tools, you provide consumers with their needs. In addition, engaging your patients through social media can improve the chances of patient conversion and retention.
Reduce Costs, Boost Revenue
It can be challenging to mitigate the cost per patient acquisition. Even reaching out to one patient may require you to spend a lot. However, this could be reduced significantly by using digital methods.
Medical digital marketing can increase your return on investment (ROI) without breaking the bank. Furthermore, improving communication channels also enhances customers' awareness of your businesses, positively impacting your company's growth.
Tracks Data Accurately
Traditional marketing methods cannot measure data. This makes it difficult to gauge which channel got the highest conversion.
But it's all different with digital marketing, as it monitors data precisely. Having comprehensive information at hand can help you come up with sound decisions for your business.
Digital marketing enables you to make budget allocations and focus your attention on specific markets that matter to you. It helps you decide what strategies will provide optimal results.
What You Need for Online Marketing
The following tools can help expand the growth of your healthcare services online.
An Attractive and User-friendly Website
You need to direct your target demographic to a website that stands out from the rest. Your organization's website must contain valuable information to patients, such as articles, video content, the services you offer, and your contact details. It must also be responsive and easy to navigate. This is a sure-fire way to generate leads.
Social Media
Social media enables health practitioners to create brand awareness and establish social trust. Since each platform is unique, you'll need to know what works and what doesn't work for your specific audience. Fine-tune your posts in a way that resonates with them.
Pay-per-click Advertisement
PPC is a type of advertising wherein marketers reach customers on digital platforms through paid ads. Pay-per-click campaigns can segment users according to their demographics and interests. They often appear on the first page of search engines.
Best Practices for Digital Marketing of Medical Devices and Services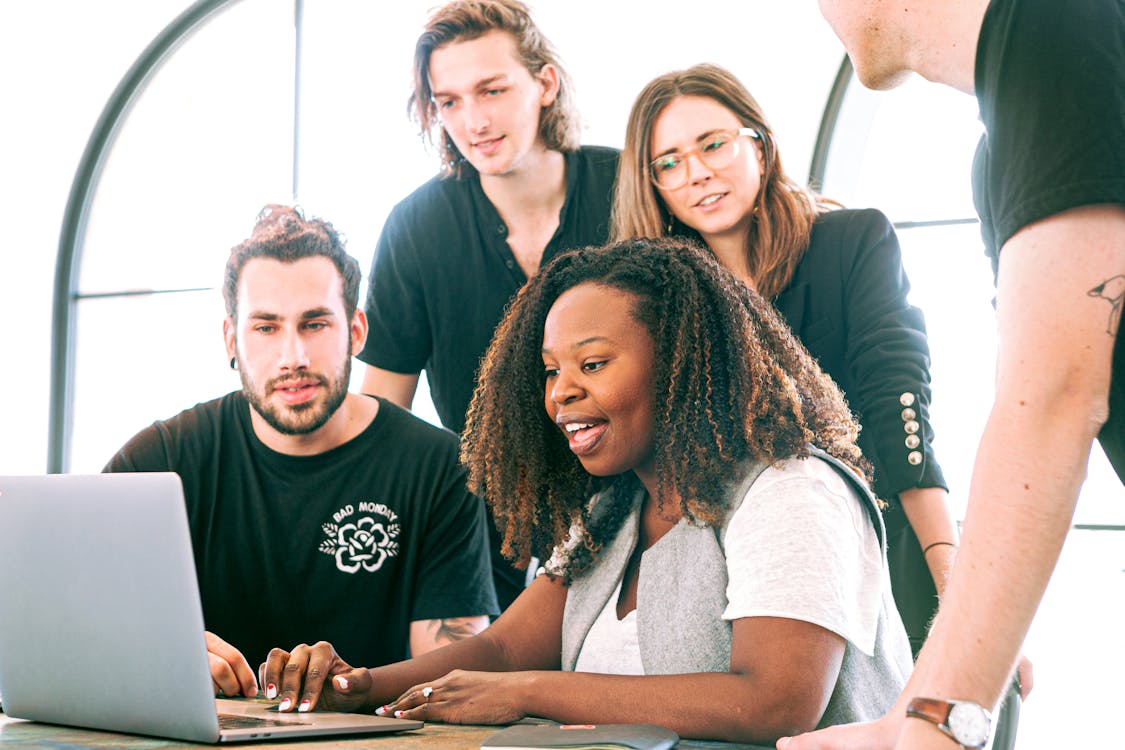 To drive traffic and sales to your healthcare company, you may consider implementing the following strategies:
Identify the Target Audience
When developing a digital marketing campaign, you first need to identify your target audience and your goals. This serves as the foundation on which you will focus your advertising efforts.
Are you looking to gain new consumers, win back old ones, or retain present patients? Adjust your campaign's message depending on your target audience. 
Put Your Name on Business Directories
Does your medical practice get on top of Google search results pages? If not, you may need to mention your company name and address on other online pages and reinforce the relevance of your practice.
To increase your online citations, you can create your practice's profile on local business directories like Google and Yelp. Make sure that it displays your office's complete address and contact numbers.
Publishing content on your website can increase traffic and bring more engagement. Every time you post an article, your site has the chance to be featured on Google search engine results pages. Site visitors allow you to earn a chance of getting new patients through leads garnered in the web traffic that your site receives.
If you're stumped for ideas on what to write, you can start by describing some of the services you offer. You can also respond to popular medical queries on websites like Quora, LinkedIn, and Yahoo Answers and make it a topic for your next article.
This will result in a steady stream of clicks from those who read your answers and are interested in learning more about your practice. Answering questions on the internet regularly can generate sizable web traffic.
Use Search Engine Advertising
Search engine advertising can help compensate for any gaps in your organic marketing approach. It ensures that your website appears in the featured portions of the search engine for a certain fee. Since you only pay when someone checks out your ads, it is cost-effective in bringing in new patients to your practice.
Where to Get Help for Creating Medical Content
If you're looking for help in developing medical content, you can find your partner in RxMedia. We offer content marketing services that strengthen your website's competitive advantage and compel your audience to book an appointment. We use our expertise to create high-value, SEO-driven blogs for medical business.
Establishing a solid marketing strategy can help you keep up with the competition. Although it may look intimidating, it presents opportunities to help your business grow.
Build your credibility and get better online visibility. Contact RxMedia to get started with your digital marketing consultation.