Have you heard of internal link building in digital marketing? It is a strategy under search engine optimization (SEO). SEO is the process of improving site visibility in the search engine. In today's age where technology plays a crucial role in everyone's lives, SEO helps companies get more customers by improving the website's overall user experience.
One of the ways to do this is through internal link building. Having a website with a robust architecture of content that seamlessly connects to one another makes it easier for your website visitors to find what they need in the shortest time possible.
What is Internal Link Building?
It is the process of linking interrelated content with one another. Internal links can make your website more authoritative and relevant in the search engine.
For medical businesses and practitioners, this is a non-negotiable requirement. There's so much jargon and technical terms in the industry that people often need more in-depth explanations in order to fully understand the various problems and solutions. Links to and from different content across the web pages offer a practical way to add value to the user's understanding and appreciation of your medical services.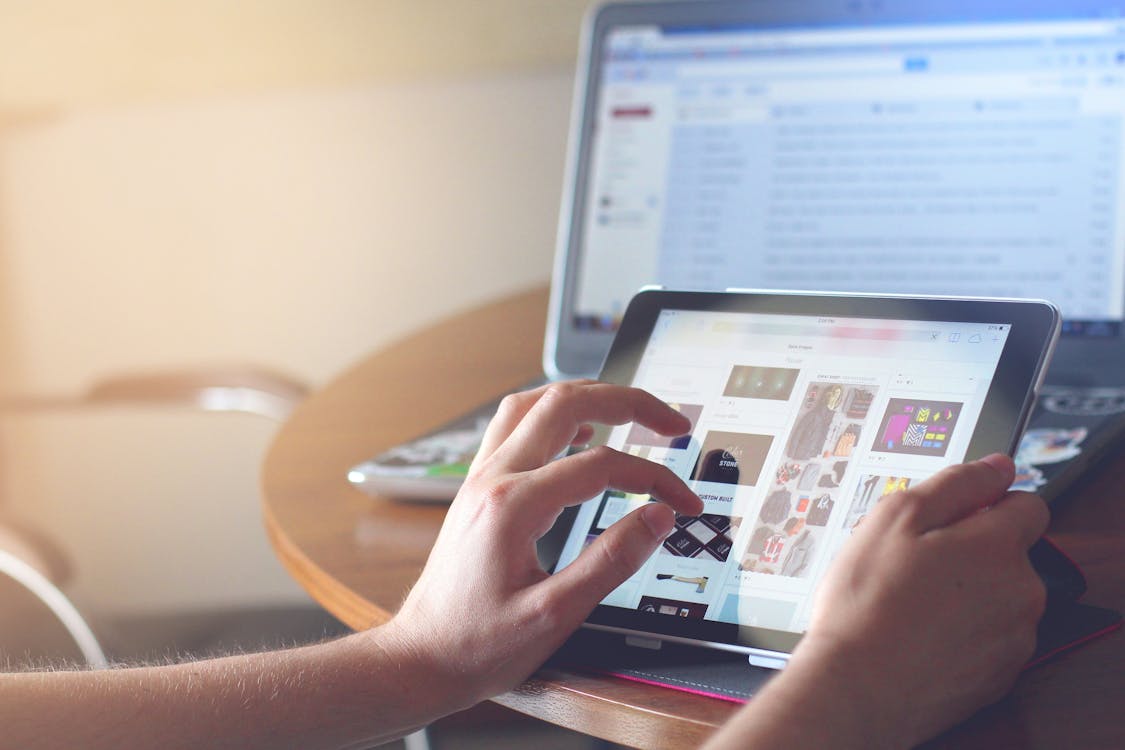 8 Benefits of Internal Link Building
With proper links, you can guide your readers to learn more about your service until they're convinced to try them out. Here are eight benefits of creating internal links for your medical business website.
1. Establishes Credibility and Authority
As a medical service provider, the nature of your business is not as simple as choosing between two pairs of jeans. You need to be able to introduce your service or practice to prospective clients in an understandable and non-technical manner.
By toning down the language of your content to simple terms, you can explain technical matters to people who don't know anything about your practice. With internal links, you can then establish credibility and authority through various content to make your website full of information that adds value to the users.
2. Increases Traffic
With proper linking between website content, more and more users will visit your website for expert or credible information. Higher traffic can also translate to more potential customers to bring into the sales funnel. Even if some page viewers don't become customers, there's still a chance that they'll share your medical business website with friends or relatives who might need your services.
3. Increases Site Visibility
Website visibility is not how many people physically see your website. In the SEO context, a website is visible if it appears in the search results whenever your prospects search for your products and services. For example, let's say that your practice covers addiction treatments. If a person searches for rehab and addiction treatment services on Google and your practice website doesn't appear in the search, that means that your website isn't visible.
Internal links connect your content and provide search engines with an idea of the structure of your website. By establishing a hierarchy on your site and providing the most important pages and posts with link value, you can boost SEO, which in turn increases site visibility.
4. Boosts Low-Performing Content
Internal links can help level up content with poor performance. You can boost performance by linking low-performing content with high-performing ones since viewers will see them when they click the anchor text. It is normal for websites to have content that performs better than the other. Instead of devoting resources to improving low-performing content, you can piggyback them to high-performing ones.
However, if it still results in low performance, that's the time you invest more resources in revamping the content to give it a fresher look.
5. Increases Time on Page
The amount of time that a user spends on your website is an important measure of the success of your SEO efforts. Internal link building can go a long way in ramping up time spent on a website by introducing various related content to your readers and viewers.
If you feed them relevant information or provide them with content that answers their questions, they'll stay on your website for a longer time. The longer they stay, the more likely they are to interact with other aspects of your website and even take action.
6. Boosts Revenue
An outstanding internal link-building strategy can indirectly boost revenues. By guiding readers on a journey, you can convert them into customers by offering content that answers their questions. Aside from that, feeding them information about your services will reduce the tension and hesitation in trying out your services.
Improving your internal links can help boost revenue if you nurture your viewers with fantastic content for their consumption.
7. Improves Site Navigation
Internal links redirect the readers from one article to another. It's like a portal that brings them to another content related to the one they're reading or viewing. With links, you can create a seamless "reader's journey" by breaking down significant topics into bite-sized contents that interrelate with one another.
You can do this by using anchor text, a phrase or word that links to an existing article. Let's assume you're reading a web page about dental fillings. In the article, there is a mention of 'bridgework'. Fillings and bridgework are two different services, but they're interrelated.
The word 'Bridgework' can be an excellent anchor text that the reader can click on and be redirected to the page about bridgework and what it's all about.
8. Improves Website Ranking
Internal links are an SEO ranking factor. This means they greatly contribute to a website's visibility. Google uses an algorithm that determines the relevance of your website. It considers many factors, including internal linking structure. Hence, improving your internal links is a building block to improving your overall search engine ranking.
Conclusion
Internal links help your readers understand your medical business website's services better. By publishing content that adds value to them, you can educate them on your services and convince them to interact with your website's calls to action.
That being said, SEO is expert work, and you cannot do this on your own unless you're an SEO expert yourself.
Get Specialized Medical Marketing Services With RxMedia
RxMedia offers professional local SEO services and specializes in helping medical business websites get the visibility and user interactions they need to thrive in the online space. We are an SEO agency with proven expertise in medical SEO. Check out our successful case studies to learn more about what we can do for your medical practice. 

Call us now at 503-852-5113 or fill out our contact form to get started with a quick, no-obligation consultation.