"Why do I need to promote my business online?", this is a common question among traditional business owners. There are still a lot of brick-and-mortar businesses that aren't aware of what Google My Business is and how it can potentially grow their business in this digital age.
You may be one of these conventional businesses that could be missing out on a huge benefit of driving more business to your company.
First, let's try to understand what traditional brick-and-mortar businesses are. These businesses have the following characteristics:
Has a physical location or store
Sells products and services in person, by mail, or by phone
Does not engage in online or digital platforms
No social media account
No PPC campaigns
So, if your business goal is to grow your business and build a strong customer base, you should consider doing business online.
Top Reasons Why Your Business Must Go Online
You can utilize a website, a social media page, a pay-per-click campaign, or a combination of all three, extending your business online offers endless benefits and opportunity. ????
These are the fundamental reasons why you need to build an online presence now:
Establish brand influence and authority
Potential customers can easily find and reach you
Put your brand in front of a wider audience
Overcome location limits
Develop stronger connections with existing and potential customers
Provide more reliable customer support
Reduce operating expenses
Track and monitor competitors while improving business strategies
The internet is such an important tool to reach more potential leads and turn them into paying customers. Take advantage of this opportunity to better optimize customer experience and satisfaction. It's about time you take action and gain a competitive advantage in expanding your business online! ????
Build Your Business Identity with GMB
One of the vital tools in building your business' online presence is Google Business Listing.
What is Google My Business?
As the name implies, Google My Business lets you create a local business listing on Google. It lists all the necessary information customers need to know so they can visit your office or store, contact your company or make a purchase online.
Google is the widely used search engine worldwide with an unmatched search market share of more than 70%. Setting up a GMB account makes it easy for you to grow your business online and provide vital information to your target audience.
Where Does GMB Appear?
Try searching for a service or business on Google. For example, look up for RxMedia – Your Marketing Remedy. The small profile or the knowledge panel on the right side of the search results is the Google My Business listing.
It shows online users your business' operating hours, posts, events, and customer reviews, among other details. Although most of this information is already on your website, Google indexes the content you provide for consistency across Google Maps, Google My Business, and Google Search.
Is GMB Free?
Yes! Google My Business Business Listing is 100% free. With a GMB listing account, you can connect with customers across the Google Search and Google Maps platforms. When used properly, GMB can help improve your revenue and provide helpful insights about your client base.
Do You Need a Google My Business Listing?
If you haven't set up a Google My Business listing, you are missing out on a huge opportunity in driving more traffic and business to your company.
With a Google My Business listing, you can manage your company's presence on Google search results. For example, it ensures that potential customers find all the relevant information about your company when they see your business on Google Maps or search for keywords related to your products or services.
Google My Business can help you:
Promote your business on Google's Local 3-Pack
Reach and engage with your target market without any cost
Build your online presence with a great business profile
Establish trust and following from potential customers
Drive more traffic and sales
Learn more about your business
According to Net Marketshare, approximately 80 percent of all internet searches happen on Google. This suggests that your potential customers heavily rely on Google's local search results to find the products and services that they need. The main reason why having a GMB listing is so valuable.
I Now Have GMB. What's Next?
Google My Business provides local businesses with a simple but effective way to bring in more customers through Google search. With GMB you can:
Update your business information at any time. With a Google My Business app installed on your phone, you can edit your profile on the go.
Promote your products and services with visuals. Upload multiple appealing photos and videos of your offerings to entice potential customers.
Gain customer trust by asking them to write reviews. Companies with positive reviews on their GMB listings can benefit from higher customer actions like phone calls and driving directions.
Obtain valuable insights on how GMB promotes your business. GMB insights allow you to monitor website visits, driving directions, and phone calls, among others.
Showcase your company's events and latest offers through texts, posts, or photos.
With all of these benefits, there is no doubt that Google My Business has the potential to drive more traffic and opportunities for your business. ????????
How to Increase Customer Engagement on Google My Business
Google has implemented a set of guidelines for setting up a GMB listing. Only businesses and professionals with a physical location that customers can visit or businesses that can travel and go to their customers can create a GMB listing.
To maintain accurate and high-quality information on GMB, make sure you:
Avoid prohibited content and activities
Provide an updated business address and/or service area
Implement consistent branding across all online platforms including social media.
Define your business description and services accurately
Your business' GMB listing is a valuable and useful tool that can help you grow your online brand presence and reach more customers. Utilize this tool to your advantage and provide accurate and helpful business information. Your core business information includes:
Business name
Business address
Local phone number
Website URL
Business description
Category
Hours of operation
Among others
Google Search and Google Maps will index this information to provide a foundation for your local SEO. Your business information should be consistent with what's listed on your website, or else it will hurt your search ranking. ✅
Take Advantage of Your GMB Listing To Promote Your Business And Drive More Traffic!
Google My Business is one of the most powerful ways to increase your business' online visibility and local SEO. Take the first step to grow your business' online presence. Set up and optimize your GMB listing now! ✨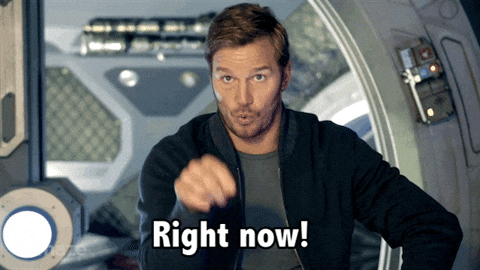 Jumpstart your local online presence with the tried-and-tested SEO approach. Our full-service digital marketing agency implements SEO industry best practices, provides transparent reports, and increasing results.